Exceeding Expectations at The Laurels of Chatham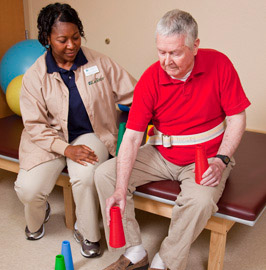 At The Laurels of Chatham, it is our mission to create a legacy by exceeding the needs and expectations of those we serve while embracing The Laurel Way. We understand that caring is more than providing excellent medical and guest services. It also includes being a companion and treating each guest with the utmost dignity, respect, and compassion.
"The Laurel Way of Caring" can be found in a warm smile, a kind word, or a comforting touch. We are passionate about our mission, and it is reflected in the letters we receive from guests and family members.
"To all the kind staff at The Laurels of Chatham: Thank you for all who cared for my mama during her four year stay at The Laurels. We appreciate all of you who cared so much for my mom and gave us an inviting, warm welcome when we came to visit her every Sunday."
"We want you to know how much we appreciate everything you did for our sister. We don't think she could have been in a better place. The love and compassion you showed her and us was above and beyond the call of duty."
"I just want to thank all of you and can't individually so this is to all of you who helped or worked with mama in anyway. I thank God for knowing you and I pray for you all every week. You all have the chance every day to make someone's life better with your kind words and bright smiles."
"I wouldn't want to have my husband anywhere else other than the Laurels of Chatham. He is always clean when I come in and the staff members are always very friendly. I am very pleased with the care that he has received so far."
"My mother has improved tremendously during her stay at the Laurels. She seems to be at peace and that is so important because it is apparent due to the love, care and concern received from the staff. We are very pleased with the service at Laurel's. I highly recommend this facility to anyone."